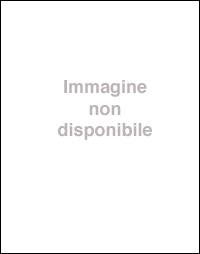 AA.VV.
Lumezzane land of entrepreneurs

Collana: La Nostra TerraArte, Storia, Uomini, Paesi
form. cm 24,5 x 32 - pp. 208+LXXII
Anno di pubblicazione: 1995
ISBN 978-88-7506-159-3
Prezzo: euro 82,00
Disponibilità: Disponibile. Acquista NUOVO: Acquista COME NUOVO:

Testi di: Egidio Bonomi (From Chestnuts to Cutlery, Faucets between the Two Wars, Fifty-Seven Years of Work, A Woman's Devotion and Hard Work, The Future along a Stream), Sandro Fontana (Local History), Giancarlo Provasi (Society), Luciano Consolati (Industry), Antonio Porteri (Finance).
home| Collana /Section | Indice/ Index | Cerca/ Search
Informazioniper l'ordinazione | Orderinginfo


©2018 Sardini Editrice srl